Open House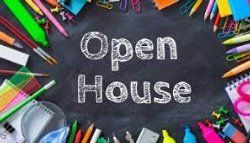 What

Open House

When

8/22/2022, 5:30 PM

–

7:30 PM
For Kindergarten, please follow the scheduled times below.
AM Class Presentation from 5:30–6:30 pm
PM Class Presentation from 6:30-7:30 pm

During your visit, you are encouraged to:
· Visit your child's homeroom to meet with the classroom teacher, as well as
other classrooms that your child will be going to.
· Walk around the building to familiarize yourself with classroom locations.
· Become familiar with Trafford Elementary PTO.

Copy to Google Calendar
•
Download iCal Event